Imagine doing insane daredevil motorcycle stunts…with your own unique music as the background.
Well, for Remington, that's just a normal day.
Remington, who's been described as "an inventive wildcard with a passion for all things extreme," is the founder of Dallas Stunt Riderz, a motorcycle group that travels around the country performing "death-defying" stunts, pictured in the video above.
Oh, and while all that's going on, Remington's also busy as a singer / songwriter, creating his own soundtrack for Dallas Stunt Riderz shows. But he's not only a singer and songwriter; he also knows how to play the piano, saxophone, guitar, drums, and bass.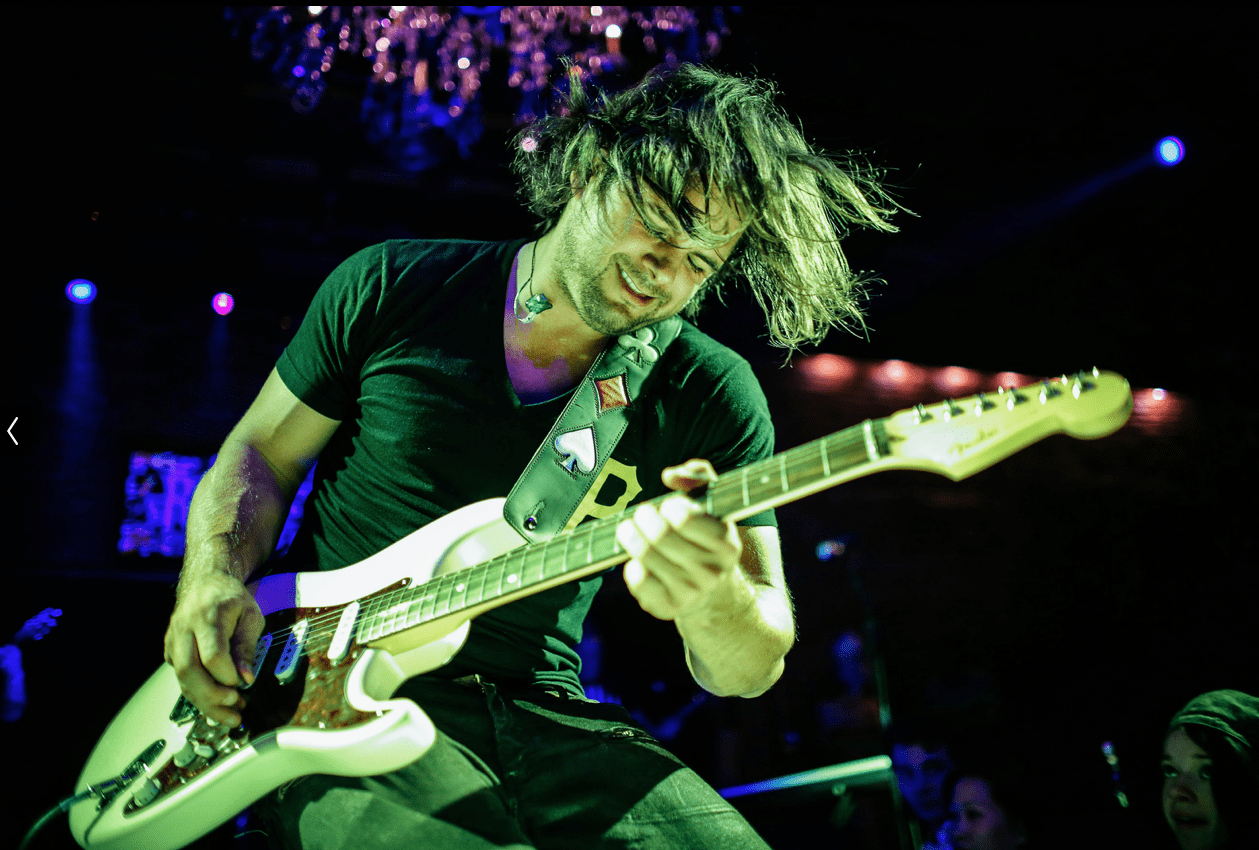 So how in the world has this guy managed to successfully fulfill all of these crazy dreams, while still having the time and energy to volunteer with charities? We interviewed Remington to get the inside scoop.
1. What would you say has been your craziest stunt, and which was hardest to prepare for?
My craziest stunt would have to be anything tandem, meaning a two-people wheelie. It's so hard, because you're responsible for someone else's life. The hardest stunt would be wheelie-ing in a tight formation like the Blue Angels while my pilot, Jason Newburg, knife-edges through the group.
Related: How to Follow Your Dream Like a Daredevil
2. So, when did you first start doing stunts?
Since I was born, I was always hurting myself or throwing myself off something. If it was a dare, I was the first to be the idiot. I still don't know how I'm alive!
3. What led you down this career path?
My mother is a musician, and my father was an athlete, so it was just in my genes to do both.
But what really got me started in music was when I was 15 years old walking down the red carpet behind Jessica Simpson (my mom was her vocal coach). A girl ask me for an autograph, thinking I was famous. So I signed her arm, and then the next thing you know, everyone wanted my autograph. My mom pulled me to the side and asked, "You ready to start vocal lessons?"
Related: 10 Steps To Starting A Dream Career You'll Love
I had never sung in my life, but I immediately said yes!
As far as stunt riding goes, the pilot I stunt with, Jason Newburg, saw my group stunting on the highways in Dallas on the news and hit us up on Facebook…best decision ever!
4. As a stuntman and a musician, you truly are living a life filled with your passions. What advice would you give to our readers who want to chase after their dreams as well?
Don't chase them…live them. If you don't give it your all, you might as well not even start. You have to decide from the start that you are definitely going to make it, and train as if that is your only option for survival. I wasted too many years of my life procrastinating or getting distracted that I wish I could get back.
Related: Work Through Procrastination To Achieve Your Goals
5. What inspires you to keep on going?
That a typical 9-to-5 will never be an option for me. To me, quality of life comes from passion and people.
6. What has been the most rewarding part of your career to date and why?
Seeing and hearing that peoples' lives have changed because of music that I have been gifted enough to share.
I truly want to be as great as I can be, because if that's what it takes to create a moment for someone to make a difference in their life, then I'm doing my life's work.
Related: 3 Ways To Put Yourself First In Life And Work
7. What's next for you?
God only knows, but right now, I'm in the studio writing, and I'm gearing up for a tour. I want to show something to the world that they have never seen, and I want to structure the music around that. I want to create a lifestyle movement, so I'm just putting all the pieces together.
Good luck Remington, and stay wild!