The most wonderful time of year has arrived, and with it comes the not-so-wonderful added holiday stress in nearly every aspect of our lives, from back-to-back social events, to end-of-year work obligations. While our normal bodily stress response is triggered an estimated 60 times on a regular day, one can only imagine what it's like with added seasonal stress.
Here are five essential remedies to help you cope with holiday stress, and thrive during the hectic holiday season.
5 Tips to Beat Holiday Stress
1. YOU Come First on your List
In the midst of making your list and checking it twice, it's easy to forget the most valuable person on your list- YOU.
There are ways to recognize the warning signs of when too much stress creates excess cortisol (a primary stress hormone). Some of the warning signs include: mental responses such as worry and anxiety about life and physical symptoms such as digestive distress.
Related: 4 Easy Steps to Happiness
Here are a few self-love approaches you can use:
Taking time to plan and prioritize your day
Enjoying a cup of green tea
Scheduling a massage
Taking a hot shower or bubble bath
Curling up under your favorite cozy winter blanket with a good book
Listening to music
Setting a reminder to eat every 3-4 hours and including protein with every meal
Getting enough sleep
2. Unplug. Have "Face" Time Instead!
No, we're not talking about the iconic Apple app for video chat, known as Face Time.
We're so heavily dependent on technology throughout the year, why not use this month to appreciate real, face-to-face communication with friends and loved ones? Spending time with others on this level can even add years to your life.
Connecting physically or emotionally increases oxytocin, a stress-reducing hormone related to bonding. Likewise, talking with a loved one decreases cortisol, increases endorphins and oxytocin, relaxes muscles, and improves mood.
Related: How to Manage Stress without Alcohol or Drugs
3. Boost Brainpower and Beat Holiday Stress with Superfoods
While it's not mandatory to give up your holiday favorites, one of the best ways to alleviate stress is by focusing on brain boosting superfoods that boast incredible benefits:
Nuts: walnuts, almonds, pecans, and hazelnuts
Fatty fish: wild salmon, mackerel and sardines
Berries: strawberries, blueberries and cranberries
Leafy greens: spinach, kale, chard and more
Turmeric, otherwise known as curcumin
4. Find Inspiration in Wintertime Beauty
Spending time enjoying nature, from something as simple as taking a leisurely stroll to activities that are more intense like hitting the slopes, is essential to lowering holiday stress at this time of year:
Have fun with the snow by building a snowman with the kids, having a snowball fight, or making snow angels
Pick a favorite winter pastime in your local area such as sledding, ice skating, collecting pine cones, etc
Take a leisurely stroll through holiday fair shops, listen to carolers, and admire seasonal window displays
If you're feeling adventurous, think about planning an active vacation and go snow tubing or skiing
Related: Simple Steps to Being Mindful Every Day
5. Embrace Seasonal Emotions the Healthy Way
Instead of pushing those feelings aside, practice ways to experience emotions in a self-loving way:
Talk it Out: Being more emotional during the holidays is completely normal, and research shows that "talking it out" and fully acknowledging them is critical to our health.
Have Perspective: One of the most valuable, yet underrated stress-busting activities is practicing gratitude. Anything from keeping a gratitude journal to sending thank you notes is proven to lower stress.
Laugh Out Loud: It's not just an acronym in a text message. Laughter can lower your cortisol levels while raising your endorphins and oxytocin, relaxing your muscles, and improving your mood. Nicolas Chamfort is famous for having said: "The most wasted of all days is the day in which we have not laughed."
Write On: Even if you are not keen on writing, a study published in Psychotherapy Research found that people in therapy who wrote about their emotions had less anxiety and fewer symptoms of depression than a control group of patients that did no writing.
Related: 5 Reasons Laughing is Good For You
The Takeaway
Holiday stress doesn't have to get you down. Put yourself first, unplug, eat right, get outside, and embrace your emotions so you can enjoy the holidays the way they're meant…joyous, happy, and stress free!
Take our quiz here to find out how stressed you are.
*********************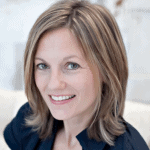 Dr. Donielle (Doni) Wilson, a nationally celebrated naturopathic doctor, teaches women, men and children how to make life-changing differences to improve their health using natural approaches. In her new book, "The Stress Remedy," she discusses how and why we experience stress and its impact on health and wellbeing, in addition to providing expert guidance on how to reduce stress and reclaim optimal health.
Featured image by kevin dooley