If you've been using your weekends to their athletic maximum to make up for sedentary time during the week, congratulations, weekend warrior!
Weekend sports and outdoor adventures like team sports, hikes, swimming and skiing are good for both the mind and the body. Your well-earned weekend recreation has the added benefits of boosting your mood, reducing stress, increasing muscle and cardiovascular health, and providing a great social outlet.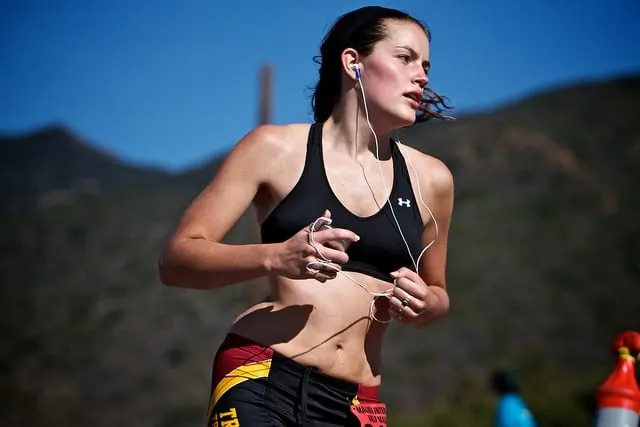 Risks of Being a Weekend Warrior
But using physical recreation as a weekends-only reward comes with its own set of risks. Intermittent exercise quickly increases the risk of a muscle strain or ligament tear. Joints can easily be injured without the proper warm-up during the week. Repetitive stress injuries like plantar fasciitis or shin splints can put you in a walking boot for weeks.
Skimping on weekday workouts leaves muscles stiff and poorly conditioned for weekend performance, so you're far more likely to get injured in the pursuit of weekend excellence.
Related Article: Why Burst Training is Your Best Fat Burning Workout
Luckily, a little bit of preparation goes a long way. You can start immediately to optimize your weekday routines in order to excel at your weekend sports activities. Here are six simple tips that can make your weekend performance better, safer and more fun.
6 Health Tips for the Weekend Warrior
1. Reach for the Sky
Stretching should always be the first step in a warm-up routine. Basic stretching allows you to prepare the muscles for the work they are going to do, preventing muscle strain injuries. More advanced stretching exercises like yoga and Pilates also improve your balance, core strength, back strength, and conditioning for the spine.
You can reap the benefits of stretching even if you are unable to take a dedicated weekday class—just devote fifteen minutes to stretching a few days every week. Stretch before any strenuous athletic activity, on the weekend too. For a bit of variety, try an online yoga routine. You'll feel better during your weekend activities, as well as the rest of your week.
Related Article: Health Benefits of Yoga
2. Pump Iron
Strength training is an essential way to build endurance for the Weekend Warrior. Muscles need resistance training to function at their full capacity. Utilize lighter weights with multiple reps to help you tone your muscles for endurance-based activities like hiking or distance running.
If you'd like to build strength and bulk, gradually move to higher weights with fewer reps. When using heavier weights, don't forget to rest and pace yourself.
3. Know The Condition
Many of us are weekend warriors by necessity, not choice—our routine simply does not permit a lot of time to train during the week. But if you can find the time for even a little bit of simple aerobic conditioning, you'll see a huge change in both your weekend performance and your everyday energy level.
Activities like light jogging, hiking, aqua-therapy, tai-chi, yoga and rowing are easy, low impact ways to optimize cardiovascular health, limit damage to cartilage and joints while having your body burn calories.
Related Article: 12 Ways to Make Healthy Choices When Eating Out
For the athlete who prefers structured activity, a class or a second sport is an ideal way to train for weekend events. Aerobic fitness classes, golfing, tennis and cross country skiing can all help you to step up your game while providing good cross training of multiple muscle groups simultaneously.
Sometimes even tried-and-true exercises like running can cause knee pain, so don't hesitate to decrease impact by using the elliptical or hopping in the pool every other day instead.
4. Did You Say Supplements?
From Omega 3′s to glucosamine to antioxidants to vitamin D, the right nutrition and dietary supplements can make a big difference in your sports performance and your general wellbeing. Always consult your doctor, who can support your good health through the appropriate supplements.
Remember, a healthy diet, including adequate fluid intake, are essential to all athletes, professionals and weekend warriors alike.
5. Happy Feet Are Healthy Feet
Good ergonomics, posture and even the wear of your shoes can make or break your technique. Take a page from professional athletes, who optimize the mechanics of their technique with custom orthotics, proper shoes, and correct body mechanics.
Consider taking a few lessons from a professional trainer in your sport of choice. Also, consider seeing a podiatrist for advice on inserts and shoe wear, especially if you have foot pain. An investment in proper foot support is an investment in your long-term orthopedic health.
Related Article: 8 Tips to Start Running
6. The Fun Factor
Most importantly, realize that exercise should be fun! This certainly goes for your weekend recreational events, but the fun doesn't have to end on Sunday night. It's far easier to keep up on your regular conditioning if you genuinely enjoy it and look forward to it.
Any weekday physical activity is better than none, and regular light activity will help your body to be acclimated for weekly hard activity. If you can keep moving, stretching, and having fun during the week, you'll reach new levels of excellence in your weekend pursuits in no time.
******************
Dr. Moshe Lewis is the head of Alternative Health and Pain Management at St Lukes Hospital in San Francisco, CA, and co-host of Late Night Health, a wellness oriented radio talk show.
Featured photo by Drongowski.
This article was originally published 7/27/12 and updated by the Inspiyr team 7/26/13.