11 Quotes Lance Armstrong Should Have Lived By
The recent allegations against Lance Armstrong sent shockwaves through the cycling and sports community. Armstrong, a seven-time winner of the Tour de France has been persistently pursued to come clean about his blood doping and use of performance enhancing drugs (PEDs). In an interview with Oprah Winfrey, Lance had an opportunity to come clean and make right with his fans and fellow competitors. Unfortunately, that didn't happen.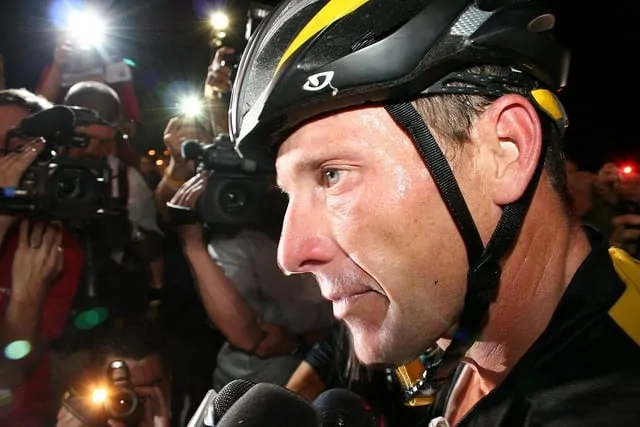 Lots of people wonder how he hid his blood-doping for so long, why he didn't come clean, and, well, just what the heck he was thinking. We can't tell you that…but we can tell you that if he followed these 11 quotes from some great thinkers, he'd probably be sleeping a lot easier right now.
1. "The riskiest thing you can do is get greedy." ~ Lance Armstrong
2. "Be more concerned with your character than your reputation, because your character is what you really are, while your reputation is merely what others think you are." ~ John Wooden
3. "When wealth is lost, nothing is lost; when health is lost, something is lost; when character is lost, all is lost." ~ Billy Graham
4. "Character isn't something you were born with and can't change, like your fingerprints. It's something you weren't born with and must take responsibility for forming." ~ Jim Rohn
5. "It is the highest form of self-respect to admit our errors and mistakes and make amends for them. To make a mistake is only an error in judgment, but to adhere to it when it is discovered shows infirmity of character." ~ Dale Turner
6. "Try not to become a man of success, but rather try to become a man of value." ~ Albert Einstein
7. "Every lie is two lies — the lie we tell others and the lie we tell ourselves to justify it." ~ Robert Brault
8. "We tell lies when we are afraid… afraid of what we don't know, afraid of what others will think, afraid of what will be found out about us.  But every time we tell a lie, the thing that we fear grows stronger." ~ Tad Williams
9. "Slander cannot destroy an honest man – when the flood recedes the rock is there." ~ Chinese Proverb
10. "One of the hardest things in this world is to admit you are wrong. And nothing is more helpful in resolving a situation than its frank admission." ~ Benjamin Disraeli
11. "Always tell the Truth. That way, you don't have to remember what you said." ~ Mark Twain
Featured photo by Cyclocross-Magazine